Video Services
Services
QUALITY AND SAFETY IN INDUSTRIAL BRAKES
---
Coremo values ​​its qualified experience, of over 60 years, in design, production and application of industrial brakes and clutches by offering customized consulting and design services such as:
A widespread commercial network allows presence and proximity to customers and their needs.
Speed ​​and quality of services are further distinctive features of the company.

Customized design

 and products with optimized finishing and materials

Qualified support

 for sizing and product choice. 

FEM analysis

 (thermal, structural, and fluid dynamics)

ATEX

 classified environments certification (Ex II 2G Ex h IIC T6 Gb / Ex II 2D Ex h IIIC T85 ° c Db.

Static and dynamic tests

 on Coremo test benches, to guarantee the required working conditions of the brakes.

Product traceability

 through the Serial Number.

Complementary products

 such as: discs, couplings, hydraulic power units (with or without control panel), Air/Oil boosters, brake mounting brackets and sensors.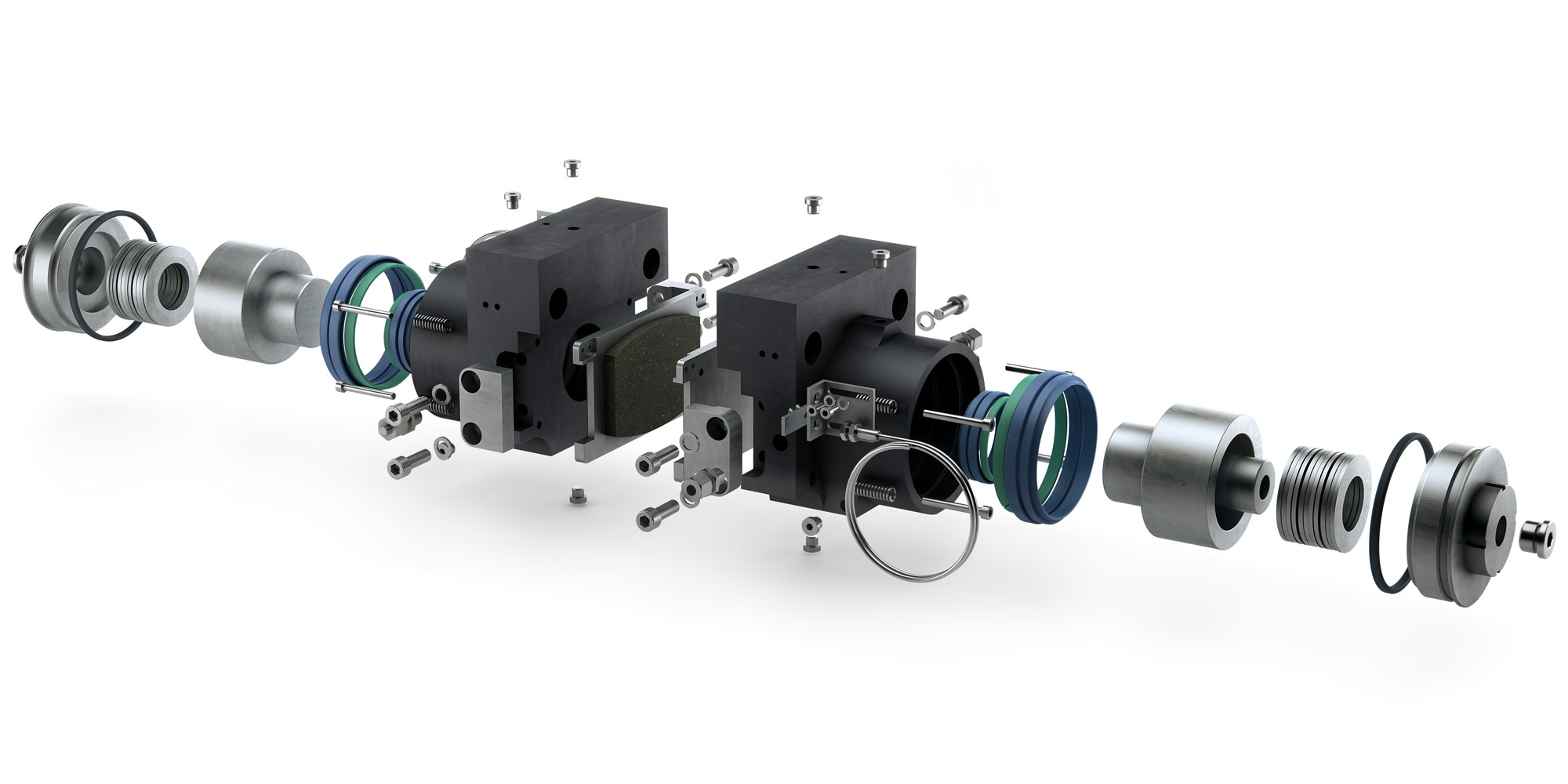 Technical Support
---
Coremo's support to its customers is increasingly becoming a highly specialised integrated service, offering not only guidance on selection of the braking system but also consulting, maintenance, analysis and reporting.
The starting point, meaning the product, is conceived and designed to guarantee reliability and certification with regard to both materials and operation, but Coremo's aim is not merely to supply a product compliant with safety standards and each customer's specific needs, but rather to deliver a complete service, starting from the information the customer provides, to obtain a detailed picture of requirements, and supply the braking system best suited to individual needs.
First and foremost, its engineers have developed spreadsheets with answers to constructors' and customers' queries about the brake, its response times and the heat generated. The spreadsheets and the resulting report are included with the reports sent to the customer. The Technical Department's professional skills are supported by constant training and refresher courses for its engineers, who have the know-how needed to manage every type of order and support the customer with consulting during both design and maintenance of the product.
The calculation and simulation software programs are also constantly updated and growing in sophistication, able to deliver data on heat generation, cooling and mechanical strength for many different types of application. Thanks to optimised fluid flow simulation analysis with the aid of SolidWorks Flow Simulation, fluid dynamic analyses are produced to highlight heating of the coolant in water-cooled brakes.

Design
DESIGN, 2D/3D CAD, CALCULATIONS, FEM ANALYSIS, AND TECHNICAL REPORTS
As well as manuals, which include information about screw driving torques, lining pad adjustment and the safety systems to be applied during planned and unplanned maintenance, Coremo Ocmea produces 2D/3D CAD drawings to obtain an immediate, intuitive picture of the product's dimensions and shape, and its application.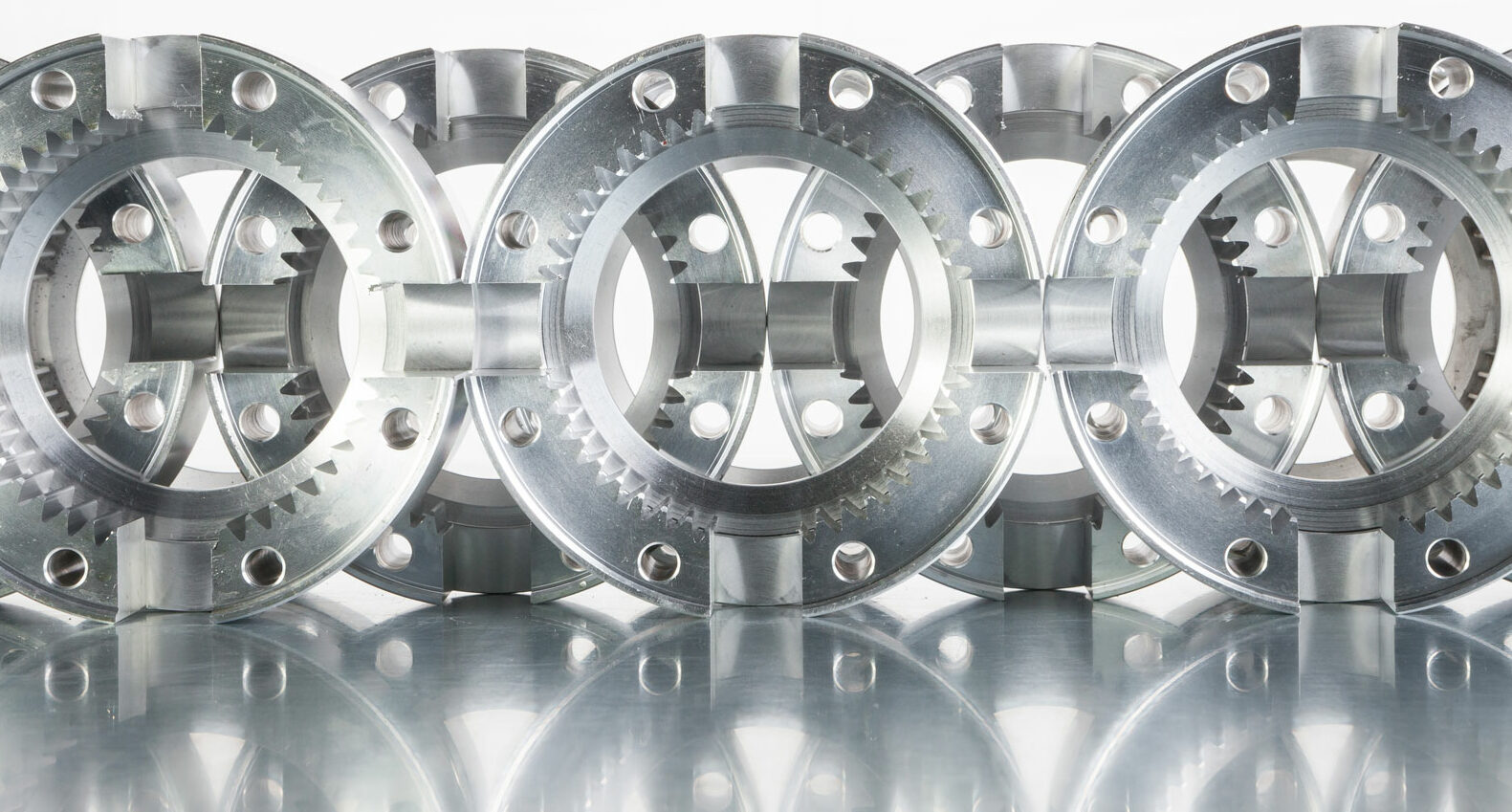 Supplier selection
---
The choice of suppliers for every component complies with strict design specifications, and prior to selection they undergo audits of their certification with regard to machining allowance precision, surface finishes, and the mechanical strength and thermal resistance of the materials used.
Lots are constantly controlled by means of random inspections, for guaranteed quality control. 
What's more, independent research centres perform regular checks on mechanical and thermal characteristics to verify compliance with suppliers' declared values.
In general, all Coremo hydraulic and pneumatic brakes are continually monitored from the raw material right through to machining and assembly. Testing and inspection provide the customer with full guarantees of trouble-free service in the specified application and environmental conditions